Customers, Get ready with your bucket shopping list for this year because the Black Friday celebration is now finally in place. Black Friday is one of the great days for shopping lovers. Black Friday is the day following Thanksgiving Day in the United States that is celebrated on fourth Thursday of November every year. It is considered as the beginning of Christmas shopping season in the Unites States. It is a great shopping deals time for people around the globe. A number of brands, sites open up very early and offer promotional sales.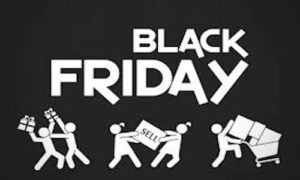 A huge discount sale is offered for every customer. Be it cosmetics, accessories, clothing or electronics, customers get wide range of every possible thing to purchase in the discounted pocket friendly prices. It is a commercial shopping holiday and has been the busiest shopping day of the year since 2005. Many sources state that this day is the only day of the year when retailers face hysteria or shortage of stocks which is a positive feedback. So buck up and get ready to be a part of this great day without any hustle. Don't miss any deals.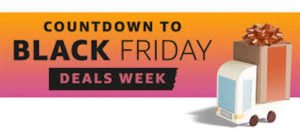 Black Friday 2017 is not far now and the amazing deals are opening up for you all no later. Here we are in the mid-year 2017 which is supposed to be the most joyous and happiest time period of the year, because it is the shopping period. Shopping, this only word, although is one of the major relaxation therapy to all but on the other hand, it empties our pocket. It has changed our outlook from jolly to anxious, from celebrating Christmas to surviving the holidays because of increasing expenses. It seems like there is no option to limit our consumptions for the holiday month.
As such Black Friday is the killer of all season sales. It is said to be the most reasonable sale of the year. Retailers prepare in advance for this sale of the dark day, to attract their customers from all over and for every insatiable desire. Perhaps Steven said it best: Black Friday is the day we trample people for things we don't need, the day after being thankful for what we have.
The day is welcomed by door buster sales, new products, gigantic newspapers and magazines ads, television, radio, billboards display loudly SALE! SALE! SALE. With Namshi, Wadi, Souq, Awok, Groupon UAE and Sprii, add more joy to your shopping list. They are providing up to 90% discount on a wide variety of products. The list contains all items you can think of from grocery to chargers, toys to dresses. They give you a complete range of choice for your everyday essentials.
Avail there discounts this Black Friday and enjoy special online free coupon code, promo codes and voucher codes with Savingmea.com. SavingMEA provides you a lot of discount code and coupon codes on nearly every possible thing from food to travel, recharges to fashion deals. Don't wait and grab the most of this opportunity this Black Friday 24th November 2017