Dubai Shopping Festival from December 26, 2019 to February 1, 2020
Dubai Shopping Festival was first organized in Dubai, UAE government. This world-class festival is known as a shopping paradise where you can see the best retail products. This festival is organized to promote trade in Dubai, UAE.
This shopping festival in Dubai is considered one of the most extravagant shopping festivals in Dubai. The shopping festival in Dubai is what made Dubai proud. Each year, innovative programs are organized, which makes the shopping festival with great deals unique and wonderful.
You will not only find the best electronic product, fashion and style deals, but you can also participate in many events organized by the government. Film festivals, special events for young people, impressive street shows, night fireworks, international parades and many others are cultural and entertainment programs that are organized for visitors. This festival promotes tourism in Dubai. His authority necessarily organizes notable events to attract many tourists and residents of the country. This festival also improves the economic and social situation of the country.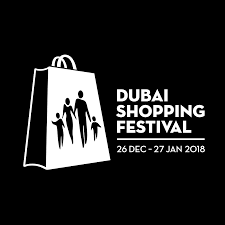 Dubai Shopping Festival 2019-2020 promises a lot of entertainment programs such as lighting, film festival and impressive events and activities for everyone. There are many programs that have been organized for different groups of people. Special efforts have been made to ensure that each guest is well cared for during their visit to the festival. This is due to their ideas of impressive and exclusive festivals, people from all over the world are anxiously awaiting the celebration of this festival. Great products in almost all varieties can be bought at massive discounts and offers making a great deal for all.
DUBAI SHOPPING FESTIVAL, originally started as a simple trade event where people can see the best product deals. Over time, this festival is also known for its varied entertainment programs and promotions.
Dubai government invite many celebrities and respected people from around the world. It was at this time, when this festival was called Dubai Shopping Festival. At that moment, they came up with an unusual idea about the global village. At this festival, the authorities demonstrated the culture and styles of Dubai. Such was the success of this festival, that the authorities took the oath to organize this festival every year. This festival offered attraction to many visitors around the world and is known for its hospitality.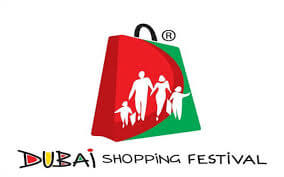 It is known that this festival is the most successful and largest entertainment and trade program, which is held every year. It is known that this festival is the most successful and largest entertainment and trade program, which is held every year. Fortunately, thanks to the flexible tourist views of Dubai, you can easily travel to Dubai to become part of this amazing shopping festival. An experienced visa specialist will execute all the documents, helping you choose the right widget in Dubai and apply on your behalf for timely approval.
In addition to entertainment programs, this festival also plays a key role in the development of tourism in Dubai. This also increases the economic situation of the country. The large number of tourists is growing every year and is a successful platform for international talents demonstrating their skills. Not only this, tourist also can feel the luxury and culture of the country.