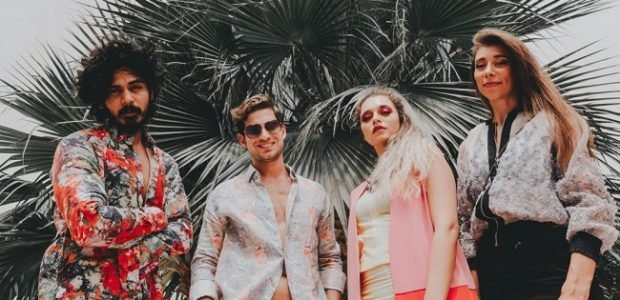 Let 2019 be your most fashionable year yet! Here are the fashion trends that you must adopt in 2019 to put your most stylish foot forward.
What Are The Fashion And Lifestyle Trends That You Need To Adopt In 2019?
2019 may have just started, but that does not mean that some stylish trends have not popped. Even two months into the year we can already see some patterns, and we are here to tell you about all the stylish clothes that you need to have in your wardrobe. With online shopping sites like Ounass, Noon, Namshi, Souq and Nisnass delivering the latest fashion right to your doorstep, it will not be a hardship for you to update your wardrobe for the year.
Online Shopping Has Made It So Easy!
Thanks to the wonders of the internet now, not only can you be updated about the latest trends in fashion, but by you can also purchase them quickly! No more fussing while waiting for an empty trial room! Go online and explore thousands of options and bag the ones that you like before time runs out! All you have to do is sit and wait, and they will be right in front of your doorstep in no time at all! So what are you waiting for? This year you will grab all the attention in the room
So without further ado, here are the trends that will help you stand out in 2019:
• Statement Sneakers: Sneakers are back, and they are stronger than ever before. Who thought that you could style up an outfit with a pair of sneakers? When Balenciaga came out with their Triple S sneakers, it sent the fashion world into frenzy, and you can be assured that you will see statements sneakers popping up here and there. So, be quick and grab your stylish pair as fast as you can!
• Wraparound Dresses And Robe Silhouettes: Searches for wraparound dresses and cosy robes are likely to go up on sites like Noon and Namshi. If you have followed the fashion runways closely till now, you might have seen an upsurge of wraparound dresses and robes which flow around the models' legs and give them an easy-breezy look. These dresses and robes ca range from casual to dressy, whatever you may be in the mood for. One thing is for sure; this loosely wrapped silhouette is the hottest thing at the moment.
• Oval Sunglasses: Need to spruce up your eyewear? Go on to Ounass or Nisnass and get yourself a pair of oval-shaped eyewear. These glasses are all the rage now, and you will be the coolest one on the block when you rock a pair of these in the summer party.
• Ruching: An exciting way to spice up your silhouette is by ruching, there are many options on the market, visit Souq, and you will find options like a ruched skirt or dress. They are the perfect way to disguise your silhouette and give it an interesting touch.
• Earthy Tones: This year earthy tones are the way to go. When buying clothes, lean more towards browns and other warm colors. Not only do they add warmth to your look, but they are the most popular tones this year.
With the help of this handy checklist, you will not be led astray when you are shopping for your clothes online. Now, all you have to do is go online and look for the items that best fit your unique sense of style, and you are good to go!