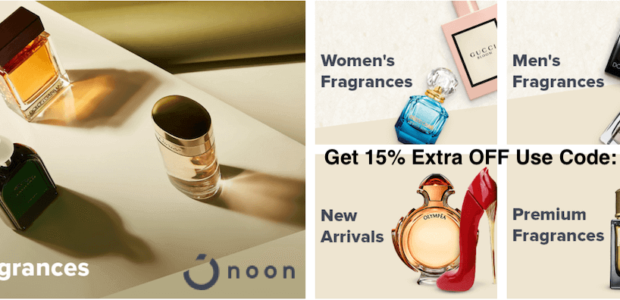 Who do not love a good sale? They are great for the customer as well as the business. When trying to run a successful business, you will want to increase your sales. The best way to do so is by offering discount codes to your customers so that they are more enticed to buy your amazing products.
However, in practice, it is not so easy. You need to have a game plan before you start offering discount codes here and there. Unless you have a properly planned sale, you will end up harming your overall campaign, as well as your sales.
Discount Codes Help You Make More Money!
Many business owners may shun the idea of discount codes because it is easy to assume that you can make a profit only be increasing the price rather than reducing it. However, sites like Noon.com would disagree. Recently it has been proven that most people shop when they are using discounts codes or when there is a sale. This means that without a discount code you are missing out on many potential customers for your business. Hence, using discount codes will ultimately help you bring in more profit than usual.
The More The Discount, The More Customers!
Discount codes are easy, quick and an efficient way for you to help increase your sales and get noticed by more customers. Here is why you should consider using discount codes to help improve your sales numbers:
• They Are Easy To Obtain And Use: Digital codes are easy for your customers to get and use. The magic of the internet is everywhere. Customers can even use their mobile phones to easily find online coupons and codes that they can use to get a discount on their purchase. From the business owner point of view, coupons are much easier to track and supervise. You can have a pane of members who will maintain a track of the coupons being used and the number of times they are being used. Hence, it helps you keep track of which types of discounts people are using, and which ones are more popular.
• Immediate Satisfaction: In the earlier was companies used to publish coupons on which potential customer would then need to cut out meticulously and drive to the shops to use. Now, thanks to the internet, and technology, potential customers can sue the discount codes immediately. There is no wait time involved, no worries that they will somehow lose the coupon, rather, they can use the discount code as soon as they see it, For example if you are visiting Nisnass for the first time, you will immediately see a coupon pop up on your screen offering you some discount on your first purchase. Since the Nisnass coupon code is so easily available, the potential customer will be enticed to spend longer on the website.
• Attract Your Younger Audience: Sites like Noon.com or Amazon.ae are more likely to garner audience who are on the younger side of the age spectrum. There is nothing wrong with that, except these younger audiences are more likely not to have the resources to buy expensive items. Since they have a limited income, they are more likely to be frugal and spend their money only when they see an exciting offer; a discount code is the easiest way to grab their attention and ensure that they are interested in your product. When millennial find that they have to spend less than they originally assumed, they are likely to spend a little more than they usually would.
• Coupons Are Easy To Track, And Help You Stand Out From The Competition: The easiest way or you to divert the attention of the audience from the competition are by deploying your discount campaign. You can do so easily using sites like SavingMEA will help you deploy your campaign early, and will also help you track all of your coupons and how they are being used.
These are just a few reasons among many why you should consider using discount codes for your business. They not only help boost your sales, but they are an excellent way for you to attract the attention of a new audience.