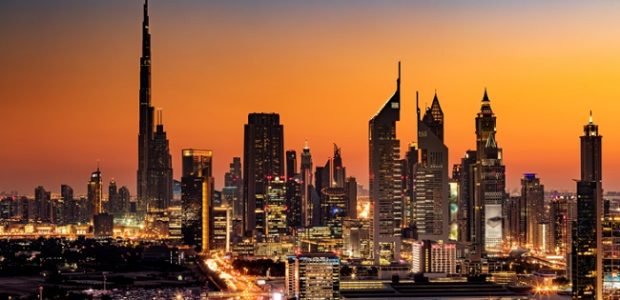 If you are planning a tour towards the United Arab Emirates and wish to spend some quality time there with your near ones, then you need to research. A plan becomes successful when you are able to tick all or at least most of the To-Do things in your list. UAE is a place with multiple emirates and each of them possesses the beauty of their own and so, you will find multiple things to indulge yourself to know the place better and to be happy.
This content will give you ten ideas that can ensure a thriving holiday amidst the resources of UAE.
Popular Activities to Opt For
1. Shopping – UAE is no less than a shopper's Paradise and presently with the countless online stores with apps, shopping has become all the more. You can shop extensively from companies like Namshi, Gap, 6th Street, and others and utilize Souq Discount Coupon to grab clothes, bags, shoes and other required items. The coupons will reduce the price and let you save money for other activities.
2. Sightseeing – UAE is blessed with multiple hotspots to attract the tourists. You will find both natural and artificial wonders enhancing the places beauty. Visit the serene places as well as the amazing architectures to know the place better. Ensure a visit to Burj Khalifa and other renowned places.
3. Desert-Tour – You must spend a good amount of time witnessing the shiny desert sand and its beauty. You can enjoy the traditional camel and horse ride in Dubai, Ras Al Khaimah respectively or can be experimental enough to go for a bike ride across the desert in Sharjah.
4. Fauna Fantasy – If you love animals, then UAE has some great locations for you and your pleasure. You can visit the wildlife sanctuary in Sharjah or can watch different types of birds like herons, pink flamingo etc. in Ajman.
5. Historical Highlights – UAE is dipped in culture and history and one must witness the past time to understand the present changes. The fortress at Ummal-Quawain and the rich historical interests in Al Bastakiya are must visit.
6. Mountain Climbing – Want to feel the fresh breeze, and then climb atop the highest peak of UAE, the Jebel Jais. This 1934m high peak is in Ras Al Khamiah.
7. Exploring Depths – If you are attracted by water, then do try scuba diving and other water sports in Fujairah.
8. Flying-High – Fulfill your dream of flying high by trying out the hot-air balloon ride in Dubai where you will see the feathered-beauties flying along with you.
9. Locations – Make a point to visit the serene and peaceful Sharjah, the dynamic Dubai, and Abu Dhabi for its oasis to ensure a content trip.
10. Eating – Any trip is incomplete without savoring the local flavors of the places. So, explore Dubai to taste its Iranian, Yemeni and Palestine delicacies for pampering your taste buds.
How to Avail the Activities Easily?
Want to include all these in your trip but not knowing exactly how to do it? Well then, Groupon UAE is there for your rescue. This site clubs all the happening activities along with accommodation and other facilities to keep the tourists at rest. You can easily browse through the website or download the app to grab the Groupon Discount Code UAE and enjoy the activities at discounted rates.
SavingMEA understands this dilemma of more exploration and less expenditure and so has gathered all the important and necessary sites under its roof for informing the users about the current discounts. We try to make your experience a smooth one and so strive the hardest. Glimpse through our site daily for the needed news!